Digital Radiography System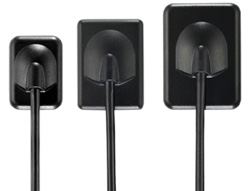 The KODAK RVG 6100 Digital Radiography System gives our practice the ability to take high quality digital images, while using less radiation – providing you with a safer and quicker dental visit.
We can also perform fast, accurate diagnoses and treatments in the office, helping families reduce multiple visits and rescheduling, saving our patients time and money. Viewing an unprecedented level of anatomical detail with the RVG 6100 System, helps Dr. Bruce William Beehler diagnose more accurately and treat with confidence.
As patient comfort is always our top concern, the RVG 6100 System is shaped to provide a more comfortable experience for our clients. The system comes in 3 sizes, allowing us to treat both adults and children.
Crossing Bridge Family Dentistry - Dentist in Stittsville
1250 Stittsville Main St., Suite C14
Stittsville, ON K2S 1S9
Phone: (613) 435-4340
Fax: (613) 435-6544
Email: Info at CrossingBridgeFamilyDentistry dot com